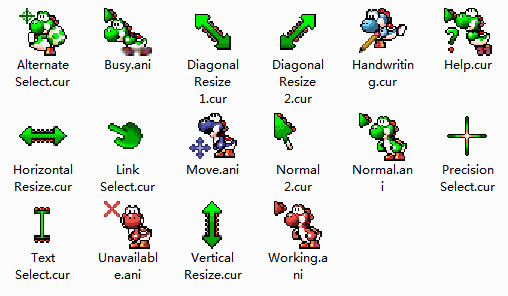 Tag: Mouse Cursors Yoshi
Yoshi Mouse Cursors



I completed this set around September, but I didn't really bother to upload it here XD

Anyways, I've named them all so it's easy to tell which one is for which spot. For Normal Select, you can choose either Normal or Normal 2 (It's your choice, basically).

enjoy.