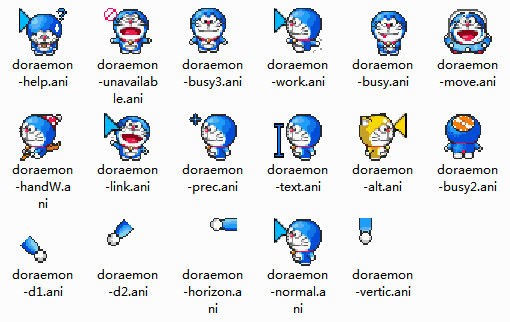 Tag: mouse pointers Doraemon
Cute Doraemon mouse pointers

Doraemon is a blue robotic cat from the 22nd century, who weighs 129.3kg and measures at 129.3cm (4'3") tall. He was manufactured on September 3rd in the year 2112, bearing the code MS-903, at the Matsushiba Robot Factory. Doraemon is considered a substandard product because many of his robotic features (ie. radar whiskers and cat-calling V.ll) malfunctioned after production. During his manufacture, he got struck by lightning and lost an important screw that was part of his brain, thus affecting his performance in both his studies and towards society...

enjoy.