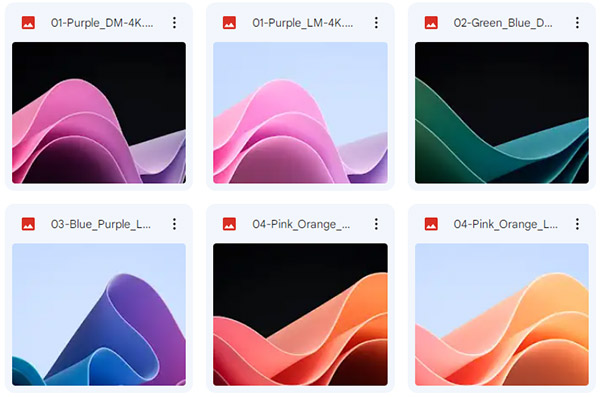 Wallpapers Overview:
Download Wallpapers Curated by Microsoft [4K Wallpapers]
Once again, Microsoft has delighted PC users with a set of new wallpapers. Known for regularly releasing wallpapers to celebrate events, the tech giant also surprises users with special wallpapers that aren't tied to any specific occasion. This new wallpaper collection, named Windows 11 Themes, offers a stunning array of wallpapers. You can download these exciting new wallpapers here.
When it comes to design, the new wallpapers are inspired by a captivating paper flyer concept. Each wallpaper boasts a unique look, color, and background. Microsoft has shared these wallpapers in a wide resolution of 3840 x 2400 pixels, making them suitable for use on various wide devices such as desktops, laptops, tablets, TVs, and more.
Download:
https://drive.google.com/drive/folders/1NqwZI5Q_Sp1ERefVFPV3L5YAKFkCINVH

Clicking on a tag below will bring you all the wallpaper links on our site with the tags that you have selected Tags for above wallpaper. Click on a tag to find more of it.:
Microsoft
4K Wallpapers
More
Desktop Wallpaper
all in UUdesktop.com
UUdesktop.com Remind You
Permanent site at UUdesktop.com (UU + desktop) Please click it,
Add to Favourites
visit it next time conveniently!