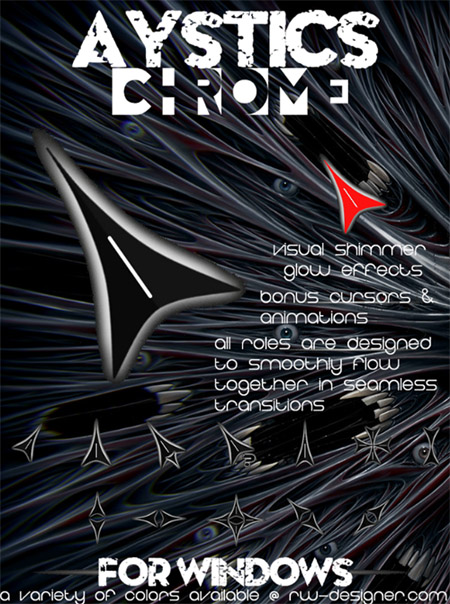 Tag: Chrome ystics
ystics - Chrome mouse cursors



A fun set of cursors that changes in glow as it moves (on darker backgrounds). As well, the role designations are designed to smoothly flow together in seamless transitions.

Added extra/bonus cursors for user enjoyment. Both sizes [32,48] are included.

Have fun & enjoy!