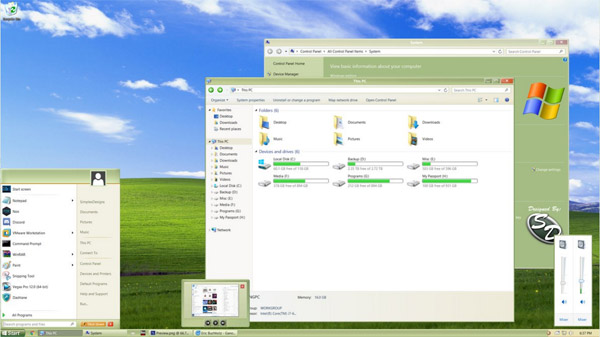 Tag: desktop themes


Windows XP Luna Olive Vs for Windows 8.1 Update 1

Welcome to Windows Xp Luna Olive. A full port/Remake for windows 8.1.1 This theme includes 1 startisback button style in 2 different DPI scales, 1 start menu style for startisback, the theme for windows 8.1.1, and finally... Windows Xp Sounds! Enjoy!!

Supported DPI Settings

:bulletblack: 96

:bulletblack: 120

Greed Emote Like my works and want to donate? Donate Via Paypal

Changelog

VERSION 1.0

:bulletblack: Released for Windows 8.1.1.