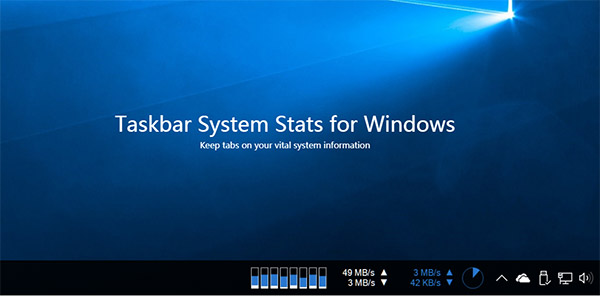 Tag: XMeters
Xmeters is a system information monitoring tool in the taskbar. It can display CPU, memory, hard disk and network information in real time. It supports user-defined appearance and is simple and easy to use. Windows 7, 8, and 10 are supported, but windows 11 is not supported.



Real-time System Monitoring

Display a live view of your most important system information at all times.

Completely Customizable

Change the look of XMeters to match your workspace.

Designed for Performance

XMeters is designed to be as lightweight and battery-friendly as possible.