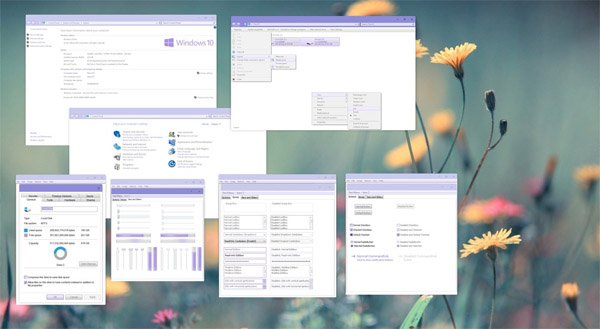 Tag: Purple Haze


A combination of elements from Windows 7 and 10. I enjoy the color purple. I am amidst creating other colors with this same style now that this is done. Almost every element I could possibly modify is purple. Some only when you hover, like scroll bars, arrows, buttons, etc.

This is completely free. I do not believe in charging for this kind of work and it is my choice to share it free of charge. If you choose to edit and modify the theme at least be a decent human being and pay me some respect for it. I would appreciate that much. Thank you. :)

[Download theme files here: bit.ly/2AFlkoX - This is the same as the button in the upper right of the page.]

Credit to Sagorpirbd sagorpirbd.deviantart.com/ for the 7 theme elements.