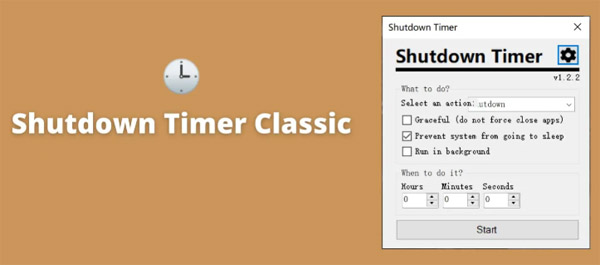 Tag: pc software
Shutdown timer classic is a simple and easy-to-use timing shutdown tool under windows, and it also supports timed restart, timed sleep, scheduled sleep and timing lock.

In fact, when I first saw the shutdown timer classic, uudesktop still thought: do you need this function now? It should be useful to find that developers have even updated it twice this month.



The simplest way is to open shutdown timer classic and select the item you want to schedule

- Shutdown

- Restart

- Hibernate hibernation

- Sleep

- Logout

- Lock

Then set the countdown: hours hours, minutes, seconds, and click start to start the countdown.

If you want to be more complicated, you need to study the settings page. The current functions are as follows:

- Password protection

- Turn off shutdown animation

- Turn off the countdown

- Prevent the system from going to sleep and affect the countdown

Although some software comes with the task shutdown function, there are still many cases that need to be shut down regularly.