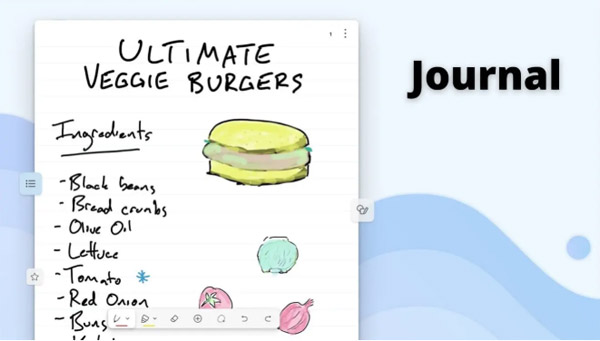 Tag: Windows 10 Journal
Journal is a note application from Microsoft garage project, which is suitable for windows 10. It mainly focuses on hand marking, smearing, star adding, deleting and other operations. It is suitable for users with stylus and touch screen, such as surface & surface pen combination.

There are always some interesting, uninteresting, useful and useless products in Microsoft garage project, but there will be some good applications when there is no profit pressure.

Journal can be used as the exclusive application of surface & surface pen, because there is no touch screen and pen. It's very strange to use it with mouse.

So, recommended to surface & surface pen users.