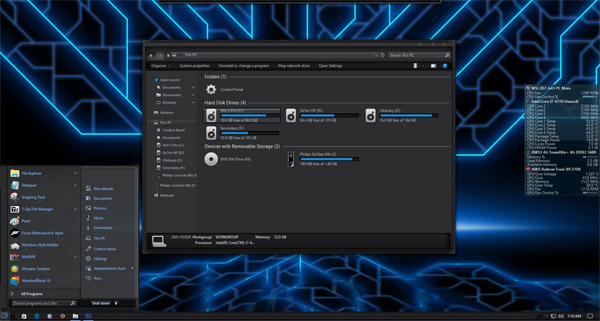 Tag: Windows 10 Themes Carbon X
Carbon X RS1 for windows 10 themes free download



How To:

BEFORE YOU START CREATE A SYSTEM RESTORE POINT

You need:

UX Style Patch 0.2.4.2 (Included In The Zip)

Theme Signature Bypass (Included In The Zip)

Install either one.

Installation:

a.Extract the contents of the theme folder & copy them to:

C:\Windows\Resources\Themes

b.From Personalization select the theme.

You'll also need 'Start Is Back' to apply the start menu style & 'Old New

Explorer' for windows explorer to look exactly like it is in the

screenshot.