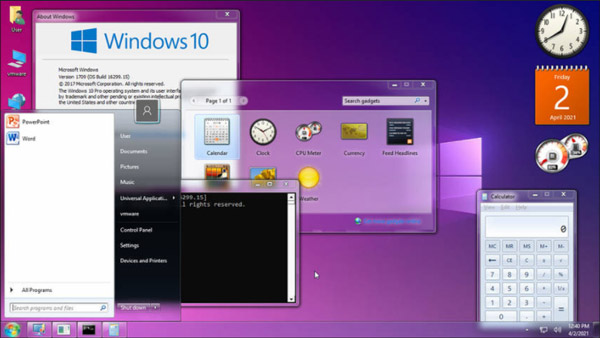 Tag: Better Aero7X
Better Aero7X for windows 7 themes free download



What is BetterAero7X

This theme is a modified version of NewInfinitePro's theme called Aero7XReset.

This theme was made to mimic the Windows 7 Aero interface in Windows 10.

This theme has 20 sub-styles.

That's great and all but how do you install this sexy thing?

1. Extract the .WBA file to your desktop.

2. Install WindowBlinds 10 (Paid software)

3. Restart your machine when asked to.

4. Double click on the .WBA file to install it.

5. Choose your sub-style in the WindowBlinds menu.

6. Click on the button that says "Apply style to Desktop"

7. Install Open-Shell or Start10 to match the start menu with the theme

8. You have just installed BetterAero7X, enjoy!