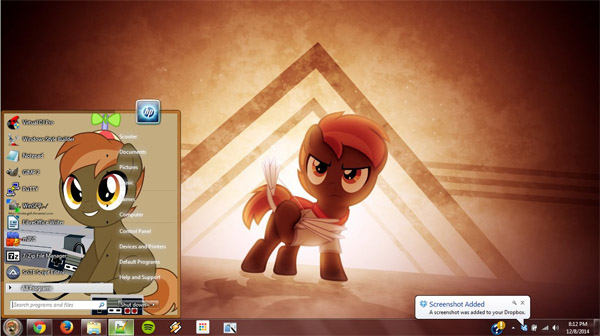 Tag: button
Button Mash Windows 7 Theme



A custom Button Mash Windows 7 theme inspired from the popular series My Little Pony: Friendship is Magic.

1. Download and install Uxtheme multi patcher from the internet (you will have to restart it is not optional)

2. Extract the files provided onto the desktop and place them in the directory "C:\Windows\Resources\Themes".

3. Right click on your desktop, Go into personalize and you will find the theme ready to be applied.