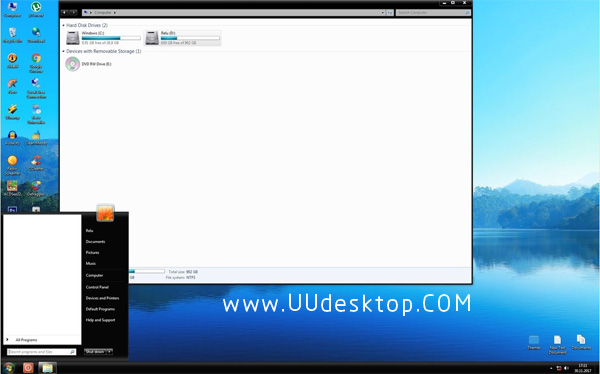 Tag: Aero desktop themes
Black Shine Aero for windows 7 desktop themes



This theme is based on Black Shine Windows 7 Basic by Leadbelly2009.

1. Patch Windows with Universal Theme Pather.

2. Extract Black Shine folder and theme file to windows\resources\themes

3. Use Customizer God (just google it) to change start orb and navigation buttons.

That's it !