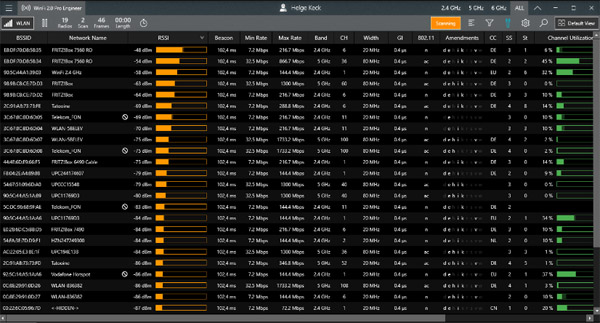 Tag: WinFi


Winfi Lite is a free Wi Fi signal quality detection tool, which supports Wi Fi 6 (802.11ax draft 4.1) and windows 10, and can record data up to 14 days. It is a necessary tool to evaluate the quality of Wi Fi signal and supports arm devices.


When winfi Lite is turned on for the first time, it will automatically refresh the current Wi Fi network and provide a very detailed Wi Fi list interface, which is so detailed that it looks a little tired.


If you like this software, download it.