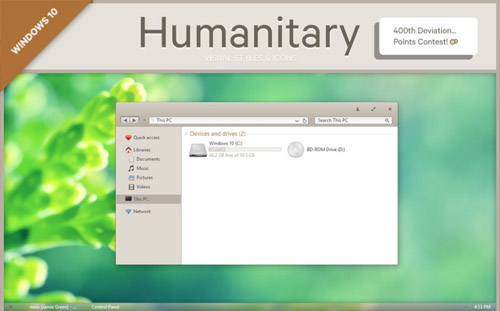 Tag: Windows 10 Themes Humanitary
Humanitary for windows 10 themes download



Bullet; Red I just realized this is my 400th deviation :party:.

400 :points:'s will be awarded to one lucky individual who faves & comments on this entry!

It'll be of my choosing (maybe random, maybe best comment, maybe a number) :P

So fave & comment on this to join in the fun! (I'll also set the deadline)

A hybrid between the Ubuntu Human & Elementary Styles. :D (Big Grin)

Includes matching iPack theme.