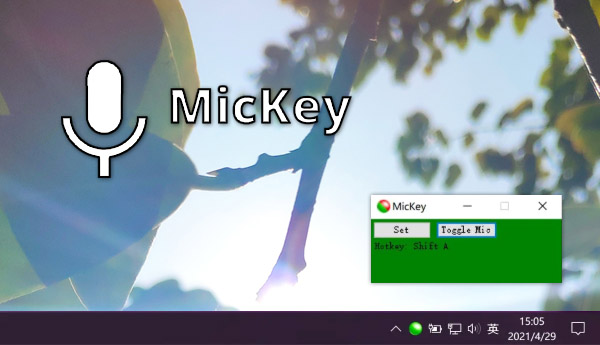 Tag: Mickey Windows utility
MicKey is a small standalone Windows utility to toggle the microphone system-wide using a shortcut.

After running Mickey, it's very simple. The tray has two states: green and red. Green means the microphone is on and red means the microphone is off. Very simple and easy to use, recommended to friends in need.